New York is the one of the most populous city of the United States and it has largest transportation systems. New York Passenger Ship Terminal, also known as Luxury Liner Row, Manhattan or New York Cruise Terminal is the busiest terminal for the passenger's ships. People love to travel by cruise ship whether they go for a trip or any businesses journey. Many people visited cruise terminal daily. Many people or passengers who have their own vehicle faces parking problem to park their vehicle. It is very difficult to park the vehicle in mean time near the cruise terminal and sometimes they miss their cruise. So it is better to know about completely about the parking facilities at Cruise Terminal or near it.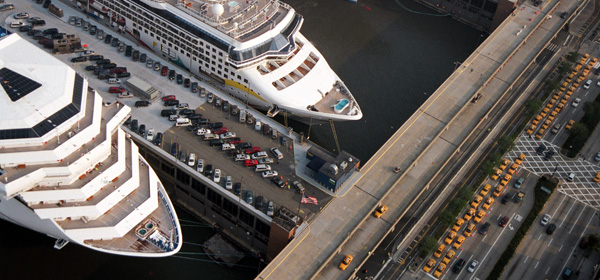 While selecting or choosing the parking area at or near Cruise Terminal, it must be noted that how far your parking area is from the cruise terminal and what are the facilities to reach the terminal from the parking spot. It is advised to people not to trust on attractive promotion by the different companies. It's good to visit the parking spot of the particular company and look at their services. It is good if company will provide you safe and insured driver who will drop you to the Ship Terminal and bring your car or vehicle back to the parking spot. If you do not want to give your vehicle to unknown hands then it must be checked that there is good registered taxi services to the terminal or ask for the company whether they provide taxi or cab services and what are their charges.
It is good to find indoor parking spot for your vehicle. It is much safe and secure than outdoor parking. Your vehicle remains protected from harmful UV rays, dirt, oxidizing of paints etc. Whenever you find good parking spot for your vehicle, it must be ensure about the payment option for parking and the company provide online reservation facilities to their customers or not. If you have to go urgently then online reservation facility is beneficial in this situation. The most important thing is charges and duration of the parking. Customer should know completely about parking charges and other taxes. Parking Rates and duration of parking depends upon the company to company. Some charge $25 per night with tax and provide the parking facility for 7 days and some has adopted other criteria. These are the important points to find parking facilities near Manhattan Cruise Terminal.